One of the most important and powerful tools in internet marketing is no doubt email marketing.
According to Litmus
, at least 91% of consumers check their mails EVERY day. What's more,
Hubspot
claims that email marketing is the third best most effective channel for lead generation for marketers in 2013 - producing 13% of all leads.
The various benefits of using email marketing for business include:
To generate new leads and prospects (offer them incentives and information)
To convert leads into customers (conversion success rates range from 5-20%)
To increase website traffic (with plenty of inbound links within emails)
Retain existing customers (by keeping them entertained)
Cross-sell and up-sell your other products and services (through tie-ins, bundles, special offers, etc.)
Build up your brands and reputation (through authoritative content and information)
And to educate and enlighten
Email marketing is also not to mention a very cost-effective and convenient means of promotion. The ROI from email marketing is
an incredible 430% ($43 for every $1 spent)! It forms one of the pillars of inbound marketing alongside content management social media marketing.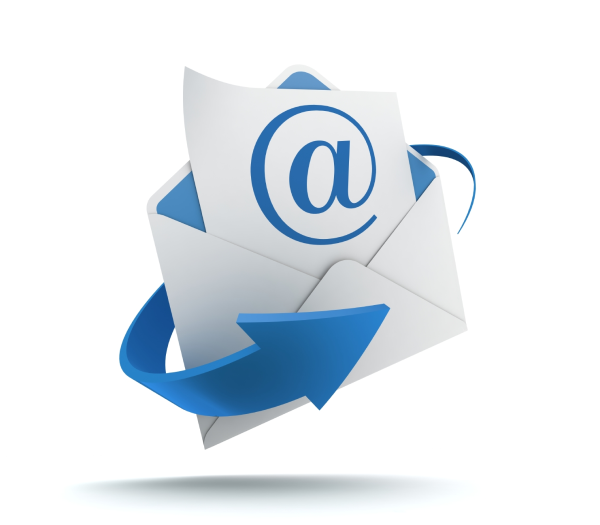 The best part about email marketing is the fact that people get the choice to opt-in or out of an emailing list (called permission-based marketing). If you can manage to attract and keep an audience through a mailing list, then this significantly increases your businesses chances of acquiring leads and converting them into sales later on.
Therefore, the more interesting and relevant your content is to visitors, the more likely they are likely they are to sign up to your list and in turn, stay on it.
The best way to use email marketing for your business is by integrating it with your other inbound promotional campaigns. Synchronize your email marketing campaigns with new content development and publishing. For example, every time you publish a new blog post, video or press release, you can directly email the latest content to your subscribers in real-time. Use your company newsletters to the fullest to maximize your subscribers' interest and influence their buying intent.
You should also focus your emailing efforts on targeting relevant audiences and leads. Filter out the general population of visitors to target only those groups that are most likely to invest their time and money on your business. You can do this by analyzing what pages they view, the comments that they make and what their personal preferences are. Most of the top email marketing services online provide analyzing and reporting features that help you in this regard.
Managing your mailing lists and emailing campaigns alone can be quite overbearing and painstaking. It can take a long time for you to develop the right email templates and themes for your business, the right content to put into your newsletters and to build the right auto-responders and frequencies for releases.
Instead of doing it all by yourself, you can try out one of the various top notch email marketing services available online. Some of the best services used by individuals and companies alike include
GetResponse
,
StreamSend
and
MailChimp
. The best part about these services is that they are free to try and can deliver instant results for your business.
GetResponse
is one of the most popular and reliable email marketing companies out there. With over 200,000 businesses trusting its email automation services, it has established a strong position in the increasingly competitive email marketing market.
GetResponse
guarantees 99% email deliverability, higher response rates and improved results. You have loads of options to craft the perfect email sign-up forms, templates, and newsletters that's right for you. The main advantage of this service over others is its promise to improve your email response rates - which in turn translates into greater leads and increased sales for your business.
StreamSend
is one of the easiest and most affordable email marketing solutions out there. You can manage your mailing lists, create and send group mails and track, report and analyze your email marketing campaigns all in a cost-effective and intuitive way.
StreamSend
offers more value and a greater variety of packages than many other services. Each package provides an unlimited number of email addresses and enables users to customize other aspects relevant to their needs.
MailChimp
is another great email marketing tool. More than 4 million people use
MailChimp
to design and send their email marketing campaigns. The best aspect of this product is how simple and easy to use it is. Even if you have no background in email marketing, it still takes less than an few hours to know how to use all of their features - whether it's creating emailing lists, subscription forms, auto-responders or email campaigns. There reporting feature and integration with Google Analytics is another big plus.
So whatever service you purchase to manage your email marketing, you should still personally know the essentials of this powerful inbound marketing tool and how to leverage it to boost your business performance.
Remember the focus of email marketing (and other forms of inbound communications) - attract customers to you. It should never be the other way around. For more information of the power of inbound (as compared to traditional outbound) marketing,
check out our article here
. You have to "earn" yourself into the minds and hearts of your customers.
Use email marketing both carefully and cautiously. Don't spam your subscribers with frequent or unwanted mail and don't leave them all dried up wondering whatever happened to your business. Always try to strike a balance and adopt a middle path - not too disturbing and frequent and not too distant and irregular at the same time.
In a future article, we'll describe some of the best ways (our Top 10) you can build up your subscriber base for your mailing lists and newsletters. Until then, stay tuned!